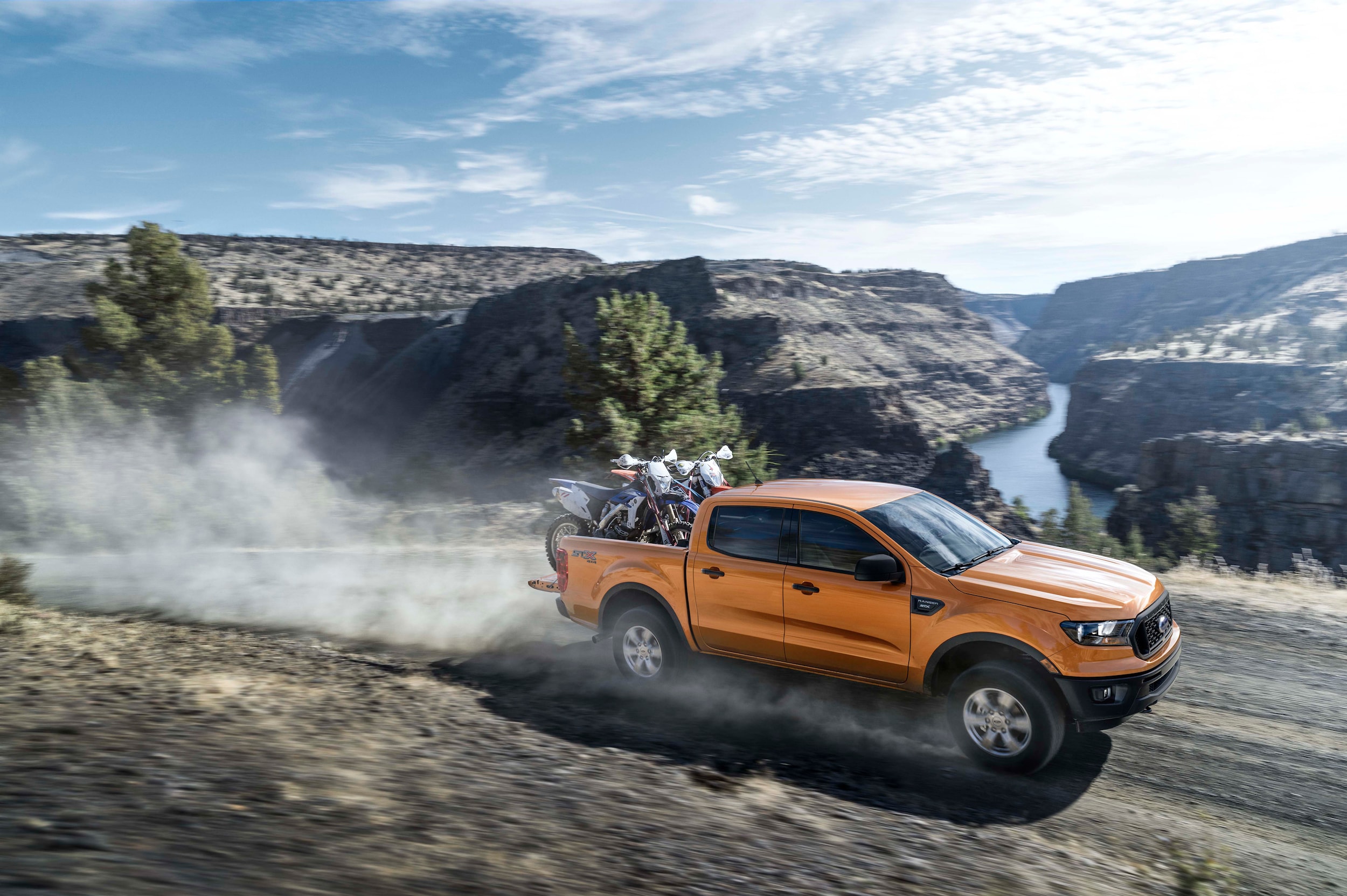 When you have to manage heavy payloads and large trailers, you want a truck that you can depend on to get the job done safely and reliably. That's precisely what Ford trucks are built to accomplish. Tough, rugged, and ready for just about anything, Ford trucks have been fan-favorites in the U.S. for years -- and with good reason. Constant innovation and devotion to helping drivers tackle their heavy lifting make the Ford truck lineup a force to be reckoned with, and we're eager to help you find the perfect truck for your needs.
Popular Ford Trucks for Sale
There's a tough Ford truck to handle just about any job, so if you're looking for a daily driver that can also tow and haul its fair share of weight or you're aiming to go all out with a heavy-duty workhorse, we can help you find exactly what you need.
Some of our most popular Ford truck models for sale include:
Ford Ranger: The Ranger makes its triumphant return to the midsize truck segment with a potent turbocharged engine, a wide variety of cutting-edge safety features, and a robust list of options to help you customize your ride the way you want it.
Ford F-150: The F-150 has been America's sweetheart for decades thanks to its Herculean towing and hauling power, dizzying array of configurations, tough aluminum-alloy body construction, and more.
Ford Super Duty: When a light-duty truck just won't cut it, and a midsize truck is right out, going with a titanic heavy-duty truck like the Ford F-250 or Ford F-350 is a surefire way to make easy work of towing boats, campers, and your other big toys.
Test drive your favorite Ford truck models and learn more about our Ford lineup when you visit us at our dealership today!